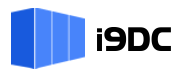 Marcos Monteiro
55 11 2844-2525
With an office located 15 minutes from SPA datacenter, we have a highly qualified technical staff with experience in the financial market, which can assist the Financial Institution or its clients and financial market participants on demands related to B3 Colocation SPA. Among the main services performed, we have:
Lease space at B3 Colocation B3 (SPA)
Through i9DC Colocation Rack, Trading participants, vendors, and providers can reduce their latency and the complexity of their network by utilizing i9DC infrastructure and services inside B3 data center.
We provide as a service, all infrastructure (low latency switch, firewall, etc.) and products (redundant Internet, VPN, RCB connection, Smart hands, Market Data Feed A and B, etc.) required for operation at B3.
We can provide from 1U (rack unit) on.
Technical documentation
Inventory - We conduct an inventory of all your servers, data links, VPNs, and network assets. We map and control the equipment guarantees.
Rack Elevation
We prepare technical documentation with Rack Elevation of equipment and wiring.
Check list
Periodically, or at the request of the institution, we perform a visual checklist on all rack equipment, and point out possible problems that may occur.
Advanced Support
We are your arms in the SPA Colocation
Following scripts provided by the institution, we make configurations in equipment and servers, in addition to installing equipment and making connections.
Troubleshooting
In case of incident, we support the IT teams, making interventions or providing remote access to solve the problem.
If you are not already at B3 Colocation, fell free to contact us.
We can assist you in all phases of this project:
We can provide from 1U (rack unit) on;
Negotiation with B3
Quotation / Acquisition of equipment
Installation and operation of equipment in Colocation
Technical support